Thanks for visiting. My mission is to help your employees and their families avoid accidents, particularly serious ones. You will find links below to download a Word file and a PDF file of the Reproducible Articles at no charge.
Also, your employees may download complimentary copies of my books. See the link below.
You may print and use any of the pages that will help you, your employees, and your loved ones develop Personal Safety Plans and lead safer lives.
I encourage you to share this website address with others.
Remember - All Times Are Safety Times!
John Myre
Author and Publisher
If this information proves helpful and you wish to make a contribution to defray the expenses of this website and publishing effort, please send a check for any amount payable to Safety Times to the address below.
__________________________________________________________
Are You Looking For Easy-To-Use Safety Articles That Will
Help You Reduce On-The-Job And Off-The-Job Accidents?
According to a National Safety Council study:
"Statistical analyses indicate companies promoting
Off-The-Job safety have lower workplace injury/illness rates."
____________________________________
Your off-the-job safety program develops
24-hour safety attitudes in your employees,
which results in fewer on-the-job accidents.
Safety is not a switch employees
turn on when they come to work.
____________________________________
The Award-Winning Material In The
Safety Times Reproducible Articles Will Help You:
1. Reduce your workers' comp cases.
2. Increase your productivity and profits.
3. Help your employees and their families avoid accidents, particularly serious accidents.
The Safety Times Reproducible Articles

How You May Use The 129 Reproducible Articles
● Use the articles or excerpts in your publications, bulletins, or paycheck inserts.

● You may make as many copies of the Reproducible Articles as you wish for safety meetings, bulletin boards, etc. You may add your logo. Encourage employees to share the safety tips with their families.

● Use the 129 articles and 3,000+ safety tips to send e-mails to employees to build safety awareness and 24-hour safety attitudes.

● You may set up a website of the articles so employees can access off-the-job safety tips. For example, the driving articles will help parents with teenage drivers.

● Send the articles to other safety leaders in your organization.

● The text and illustrations are in Microsoft Word format. You can easily excerpt or modify the text and the illustrations. The articles are also available in a downloadable PDF format.

____________________________________

The Reproducible Articles are reader-friendly. A unique feature of the Reproducible Articles is the use of light-humored illustrations and true stories to help get the points across.

All it took to turn a routine April morning commute into a 98-car nightmare of wreckage and mayhem was a little rain, sudden bright sunshine, and some careless drivers.

"This is a wreck that just didn't need to happen," said a spokesman for the Missouri Highway Patrol in St. Louis. "The real blame is on people driving too fast for the conditions and following each other too closely in inclement weather. Vehicles were kicking up a lot of mist and causing glare. Someone looked ahead and saw traffic backed up, hit the brakes, and then started to skid. That's how this whole mess got started."

For about 40 people, the pileup ended in an emergency room. Amazingly, no one ended up in a morgue.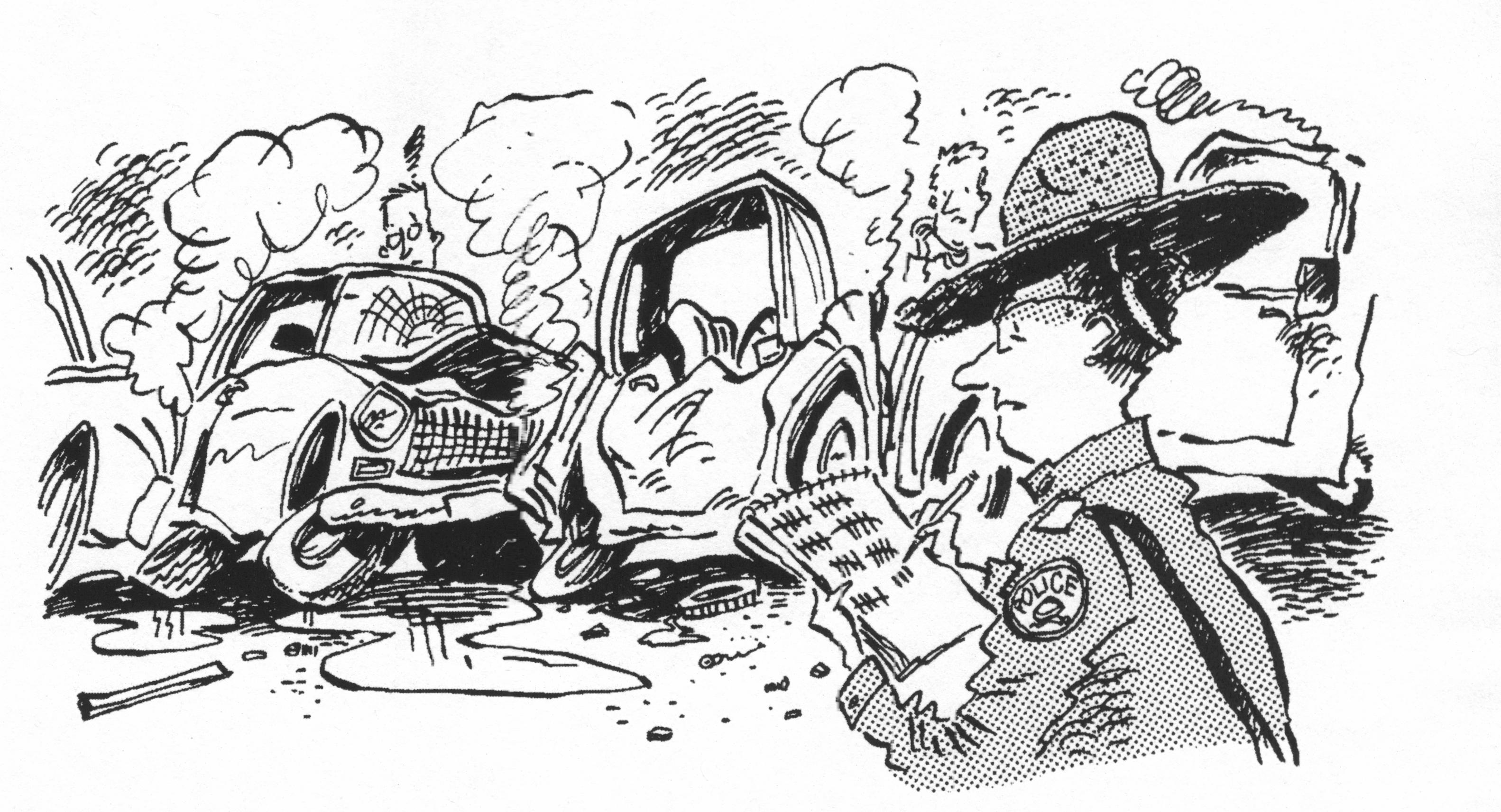 ____________________________________
Click Here for more ways the Safety Times Reproducible Articles will benefit you, your employees, and your company, and the background of the Reproducible Articles.
Click List of Topics to see the complete list of the Articles you receive.
20 Driving safety topics
30 Home safety topics
49 Leisure & General safety topics
30 Kids' safety topics
Over 120 Illustrations and 80 True Stories
make the Reproducible Articles interesting, relevant, and readable.
-------------------------------------------------------------------
To download complimentary Word and PDF
copies of the articles, click this link.

https://www.safetytimes.com/reproorder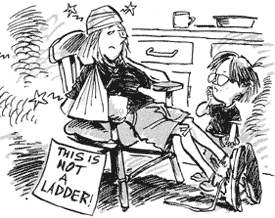 Click here to see what safety experts for
leading companies say about off-the-job
safety, and how it will benefit your operations.
Click here to receive a downloadable PDF book chapter
written by the author and publisher that shows how to
organize and implement an off-the-job safety program.


quoting the author and publisher on off-the-job safety.

____________________________________

We also offer an e-book for your employees that
will further strengthen your safety programs.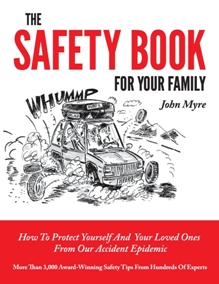 Click here to see how The Safety Book
For Your Family benefits your employees

Thank you for visiting and for your support in reducing on-the-job and off-the-job accidents. Please tell your friends and associates about this website and our services.
Your comments and suggestions are welcomed.
John Myre, Author and Publisher

Contact information
John Myre
Safety Times
1265 Rogue River Ct.
Chesterfield, MO 63017

E-mail: sfttimes@swbell.net
________________________________________________________
The Safety Book For Your Family